Welcome to the 2020-21 School Year!
We are pleased to present a comprehensive overview of the 2020-21 school year with our handbook for students and families. This resource provides information about distance learning, including sample schedules, as well as a preview of hybrid learning when we are able to welcome students back to our school sites. We encourage you to make this your next summer read!
Office Hours
Our office hours are 8am-4pm Monday-Friday. Please maintain proper social distancing and don't forget to wear your mask.
New Student Enrollment for 2020-2021
Please click on the link above to get started
Child Nutrition
During Distance Learning Grab- and- go meals will be available for pick up Monday- Friday from 11:00-12:30 at the following locations:

Arroyo Seco Elementary
Christensen Middle
East Avenue Middle J
Jackson Avenue Elementary
Joe Michell K-8
Junction K-8
Marylin Avenue Elementary
Rancho Las Positas Elementary

Note: Due to our consolidation of school sites serving meals, your child does not need to be enrolled at the school in order to pick up a meal.
Join our PTA
Our Parent Teacher Association supports many programs at our school. These programs include our AMAZING cultural festival, STEAM grants, Assemblies, Cruisin; Colts Running Club, Family Fun Nights, Teacher/Staff Grants, Campus Improvements, Stampede and many, many more!
A message to our Colts on the last day of School 2020.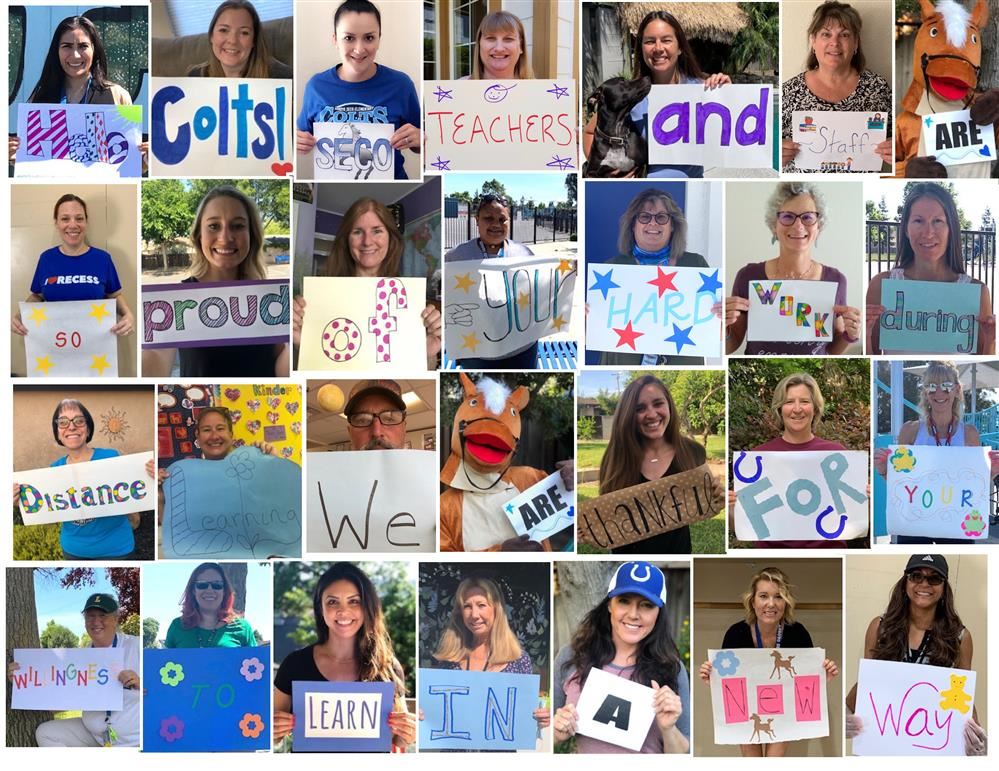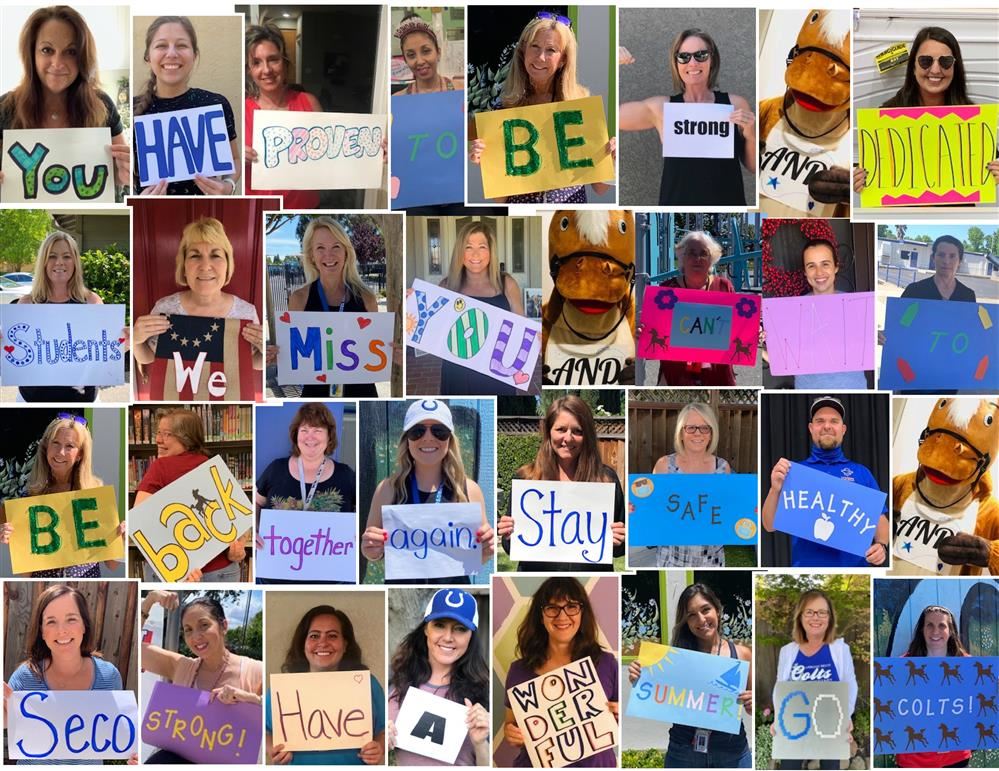 Headlines & Features
Our Library is Open! You NEED TO WAIT to receive a CONFIRMATION EMAIL before coming to pick up materials. Click here for more details!!

The Kid Connection, a Tier 2 Social/Emotional Learning Program in our district, provides social-emotional and behavioral student support at all of our elementary and K-8 schools

COMCAST is now offering free Wi-Fi for everyone - Comcast COVID-19 Response. Xfinity Wi-Fi hotspots across the country are available to anyone for free – including non-Xfinity Internet subscribers.

https://www.facebook.com/arroyosecoelementary/ and Instagram @arroyosecocolts

Make your child's birthday a special one by putting his/her name on the electronic marquee!

For more information using Trimester One Report Cards using Illuminate Portal Login click link
Seco's New Play Structure
Our Initiatives
The Livermore Valley Joint Unified School District affirms its unwavering commitment to support all students. The District mission, "Each student will graduate with the skills needed to contribute and thrive in a changing world," is a promise to each student in our District.

The Livermore Valley Joint Unified School District uses a Multi-Tiered System of Support (MTSS) - a comprehensive framework that aligns academic, behavioral, and social emotional learning - to meet the needs of all students in our district. Under the umbrella of the LVJUSD framework, the three components that address students' needs are Academics, Positive Behavioral Intervention and Supports (PBIS), and Social Emotional Learning (SEL).

All students in the Livermore Valley Joint Unified School District are participating in the Choose Love social emotional learning curriculum during the 2018-19 school year. Students learn the Choose Love Formula: Courage + Gratitude + Forgiveness + Compassion in Action = Choosing Love Formula.
Schoology Login Information
Seco Staff singing "Lean on Me"
Celebrating our Arroyo Seco Spirit!