Don't forget your Sports Physical!

The form needs to be submitted as part of Spring Sports Registration

If you get your Sports Physical done in August,

You'll be good for Sports all year long.

Girls Lacrosse is a fast-pace sport where player development is our top priority while providing a fun and safe experience for our athletes. Coaches focus on positive coaching techniques, providing a fundamental knowledge of the game, improving athletic ability, and providing an experience for our LHS athletes to make a contribution to their high school athletics program through participation.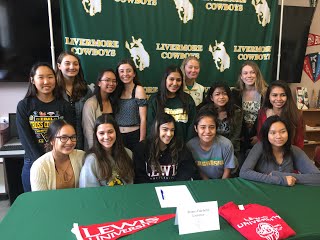 CONGRATULATIONS TO CAPTAIN BRIANA FAIRFIELD FOR SIGNING AND COMMITTING TO LEWIS UNIVERSTY FOR LACROSSE!!