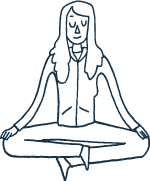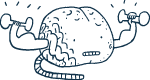 These meditations can be used to start the day, before introducing a lesson, or before a test, challenging situation or task. These are meant to bring focus and calm in both mind and body to students....and you, too!

Dave Romanelli, teacher, author, business owner, and wellness innovator, has shared seven meditations for teens:

Click on each Day to be taken to a different meditation for your use and enjoyment!
Check in with how you're feeling, and try short activities tuned to your emotions.

ABOUT STOP, BREATHE & THINK

Stop, Breathe & Think is an award-winning mindfulness app for kids, teens and young adults. Through mindfulness games and activities, guided exercises, guided journaling and our signature check-in, we support anyone and everyone in navigating life's challenges with resiliency and calm.

OUR MISSION

Our goal is to help kids, teens and young adults build the emotional strength to tackle life's ups and downs. We have created downloadable resources to support teachers with the implementation of Stop, Breathe & Think in their classrooms. Our hope is for teachers to feel confident introducing their students to mindfulness and encouraging the practice both inside and outside of the classroom.

WHY STOP, BREATHE & THINK IN THE CLASSROOM:

| | |
| --- | --- |
| | DECREASES STRESS AND ANXIETY |
| | INCREASES EMOTIONAL AWARENESS AND REGULATION |
| | MAINTAINS STRONG COMMUNICATION AND KIND RELATIONSHIPS |