---

Library Hours

The library is open at 8:15 a.m. every morning except for Thursday morning. The library is also open after school for 15 minutes after the dismissal bell rings. During this time, students can check in books and check out books.

Library Webpage

Students have guest access to the Sunset Library Catalog.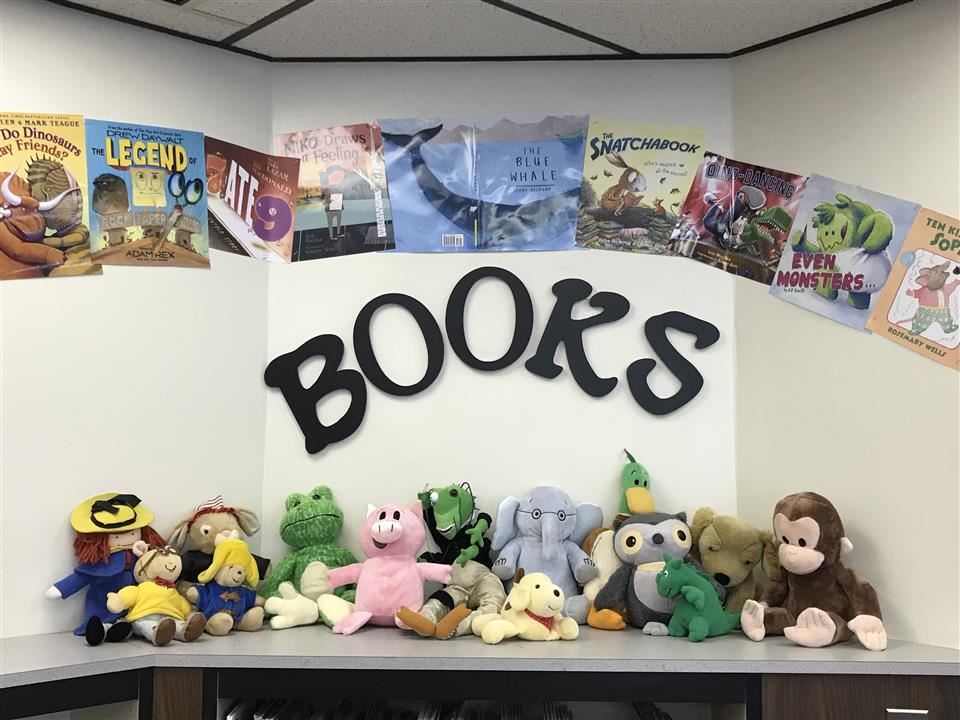 ---

What Happens During a Library Visit?

Every student in Sunset School visits the library with their class 30 minutes each week. During that time, we either share a story or learn a lesson about how to find information in a book, in our library or in the world. Students also check out books during their library time; the number of books checked out is dependent on their grade level. Our hope is that students will find books that are a "just right fit" for them, one that interests them and fits their reading abilities. While our Library Media Specialist has not read every book in our collection, books were selected based on many criteria such as student interest and curriculum enhancement. Students are encouraged to discuss what they are reading with their families and if ever the content is not understandable, we suggest they ask for adult assistance. Students are encouraged to choose books to sustain them for the one-week check out period, although, if necessary, a book can be renewed.
---

Valuable Library Resources

Livermore Public Library

The Livermore Public Library is a great place to supplement our school library. Not only do they have wonderful books and programs to enjoy, but they have a wonderful database that our students frequently use for school projects. One place on their website applicable to elementary school students is called Kid's Place; those students approaching middle school might value their website section called Teen Space. Not only does our wonderful town library website connect you to their catalog, they've also subscribed to databases that are valuable to our community including our students and their school projects. You'll need a Livermore Public Library card to access the many databases. Students in our school district can get a Livermore Public Library Student Card just by being a student in our district. This card entitles students to two items from the children's section (excluding videos or computer games); no fines or bills accrue but no additional items can be checked out until the item(s) are returned.

Common Sense Media

Common Sense Media is an organization with a wonderful website with many resource. Their mission is dedicated to improving the lives of kids and families by providing the trustworthy information, education, and independent voice they need to thrive in a world of media and technology. They exist because our nation's children spend more time with media and digital activities than they do with their families or in school, which profoundly impacts their social, emotional, and physical development. As a non-partisan, not-for-profit organization, they provide trustworthy information and tools, as well as an independent forum, so that families can have a choice and a voice about the media they consume. Our school uses their website in the library to instruct our students on the topic of Digital Citizenship including Digital Safety. Many parents use this website in advance of purchasing books, buying tickets to movies and allowing kids to go on websites as it has an excellent REVIEWS section.
---

EVENTS IN THE LIBRARY

Scholastic Book Fair

Our library hosts an annual Scholastic Book Fair once-a-year. The book fair is usually held during Spring Conferences week and our next book fair is scheduled for March 2-6, 2019. All proceeds benefit the school library.

Used Book Exchange

Knowing that students outgrow books they may have in their personal collection, our library coordinates a Used Book Exchange allowing students to "trade" their books for books other students have contributed. Our Used Book Exchange is usually held at the end of the school year. This year, it is tentatively scheduled for May 26-29, 2019.