Joe Michell K-8 Named a Project Lead the Way Distinguished School
Joe Michell K-8 Named a Project Lead the Way Distinguished School
Our PLTW Gateway Program is recognized for the second time this year. We are 1 of 15 in California, to be recognized as a PLTW distinguished school for the 2018-19 school year, and 1 of 7 schools in Ca to receive this recognition two years in a row. Thank you for all your support!
https://www.pltw.org/our-programs/program-recognition/distinguished-schools?type=Distinguished+School+Gateway&state=CA

Every student at Joe Michell participates in the three middle school PLTW program units. In 6th grade, students take the Design and Modeling course, in which they discover the design process and develop an understanding of the influence of creativity and innovation in their lives. They are then challenged and empowered to use and apply what they have learned throughout the unit to design a therapeutic toy for a child who has cerebral palsy. 7th grade students take Automation and Robotics, a course detailing the history, development, and influence of automation and robotics. Students design, build, and program real-world objects such as traffic lights, toll booths, and robotic arms. 8th graders take the Medical Detectives course, collecting and analyzing medical data to diagnose diseases. They solve medical mysteries through hands-on projects and labs, measure and interpret vital signs, dissect a sheep brain, investigate disease outbreaks, and explore how a breakdown within the human body can lead to dysfunction. This course is an introduction to biomedical engineering.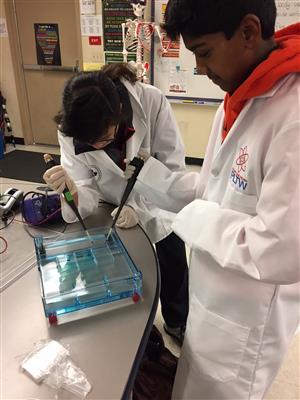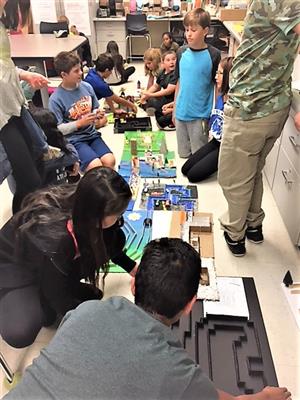 Joe Michell K-8 students engaged in Project Lead the Way program courses