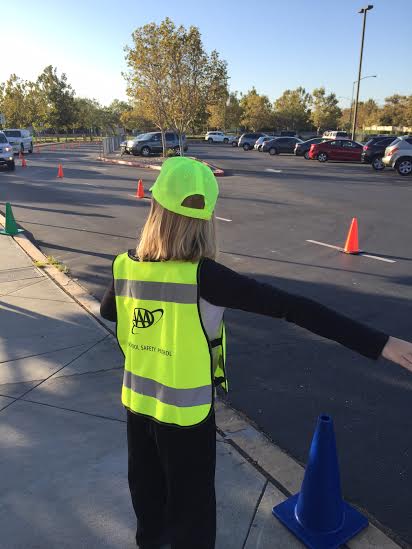 Before School Procedures:

Parents may walk their children in or can drop off in the front loop. Valet will start soon. We are in the process of recruiting our 4th & 5th grade students.

Supervision is provided beginning at 8:15 am. Students should not be on campus prior to that time (Running Club is M, W, F beginning at 8:00AM). When students arrive, we ask that they go directly to the blacktop area where supervision is provided. Parents who are accompanying their child(ren) should go there as well. The white-top area is off-limits prior to school in the mornings. Students are to keep their backpacks with them until they walk to their respective classes. Beginning the second day of school, students will line up on their designated class number on the blacktop. The teachers will come out to pick up their students. TK/Kindergarten parents will walk their child to the classroom.

Pick Up Procedures:

TK/Kindergarten parents please wait at the gate by the 600 building for the teachers to open the gate and then pick up your child from their teacher. 1st – 5th: Please arrange an assigned spot for you to meet your child after school. Students should wait no longer than 10 minutes after their school day. Remind your child to come to the office after 10 minutes to call home. A reminder to families that the 4th and 5th grades are in session 10 minutes longer than the primary students. It would be greatly appreciated by teachers and upper grade students if primary children could meet their parents on the world map, or other designated area for pickup. Visiting and hanging outside near the upper grade classrooms becomes distracting for the students still in class. Teachers are often wrapping up for the day and imparting important information to the upper grade students. Every instructional minute is valuable. Thank you for helping us to insure that all of our students receive quality instructional time.

Back Loop: The back loop is not open for student drop off or pick up. It is designated handicapped parking. Thank you.