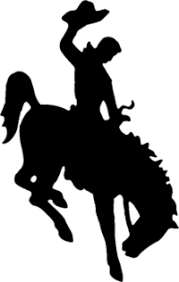 Welcome to the 2020 Track and Field Page
Individual Results from teh Dan Gabor Meet 3/7:

https://www.athletic.net/TrackAndField/meet/386936/results

Viking Invitational 2/29/20

Results Link: http://www.goeasyware.com/meet2/

We saw a great start to the 2020 season with some good weather and even beter performances. There was some impressive early season marks led by Ashley Emmanuele who moved to 3rd all time in the Shot Put with a mark of 35'2" She also placed third in the Discus with 104'. Other impressive finishes in the Varsity Girls were: Josephine Miller 1st in High Jump (4'10"), Angelina Guzman 1st in the 3200 (12:23.04) and 2nd in the 1600 (5:41.48), Viviana Valenton 1st in the 1600 (5:30.05), Aurelia Wojciechowska 3rd in the Pole Vault (8'0") and Alyssa Winslow 4th in the Pole Vault (8'0"). Emma Ferran finished 3rd in the Frosh 3200 at 12:28.85. The Boys side also had a lot of success led by Ayden Kelleher by sweeping the horizontal jumps for frosh with a personal best Triple Jump (39'9") and a Long Jump of 19'0". Tyler Martin took second in the High Jump at 5'6", Josh Randall finished 5th in the Boys Disc at 113'11". In the Frosh Distance races Andrew Galka took second in the 3200 (11:23.87) joined by Chilam Huynh who placed 4th (11:55.03).Dillon Maheshwari placed 5th in the Varsity 800 at 2:13.37. In the Sprints both the Varsity Boys and Frosh Boys placed with Frosh finished second at 49.01 and Varsity taking 5th at 46.65. Individual Daniel Espinoza Jr took 4th in the Frosh 100 and Nisal Desilva took 4th in the 200 at 25.13. Dylan Prusso started the season off well with a 4th place finish in the 400.

Check here for updated results and recaps of the meets. Results will also be on athletic.net for most meets as well as Diablotiming.com for dual and post season meets.
Announcements
EBAL Center Meet 3/14 at Dublin High School

We will have a meet this saturday at Dublin High School the event is open to all athletes but you must register with coach syth by monday 3/9.

Dan Gabor Invitational

Our next Invitational will be next Saturday at Amador Valley for the Dan Gabor Invitational. This meet has limited events so check with your individual coach on monday for availability and qualifying.

Click on the 2020 Schedule to see the most up to date version.

Welcome to the 2020 Track and Field season we will start on Feb.10th at 3:30 on the LHS Track make sure that you have registered online prior to the start date.