Welcome to Business Services
Assistant Superintendent of Business Services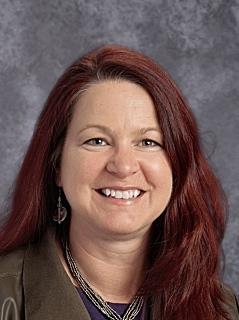 Phone: 925-606-3255
Email:
Degrees and Certifications:
Bachelor of Science Business Administration: Finance Economics Minor California State University, Hayward Chief Business Official Certification CBO Mentor Project
Susan Kinder

With over 20 years of experience in school finance, following a 10-year career in corporate finance, Susan Kinder brings expertise to her position as the District's financial leader. Ms. Kinder has previously served as Chief Business Official, Director of Fiscal Services, Business Manager, and as Business & Accounting Supervisor. Since her early days as a customer service representative, Ms. Kinder has enjoyed providing the financial planning and support that enables students, staff, and schools to thrive.

Ms. Kinder has been a resident of Livermore since 2009. When she's away from her spreadsheets, Ms. Kinder enjoys gardening, listening to music, and spending time with her husband and their dog.
Division Responsibilities
The Business Services Division is responsible for ensuring the fiscal strength of the District and for sharing clear reports with the Board of Education and the LVJUSD community. Through a strong team of financial experts, Business Services prepares and oversees a balanced budget that provides for materials and services throughout the District.

This division has oversight of the following departments: